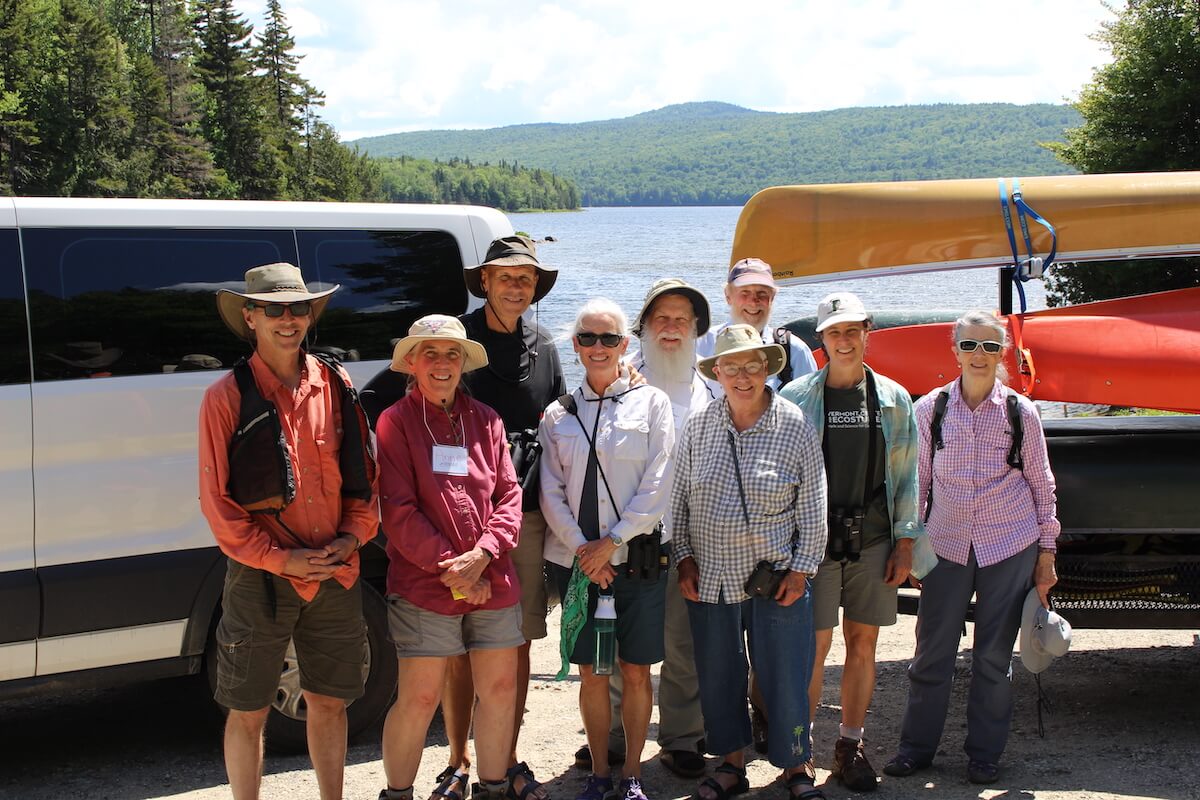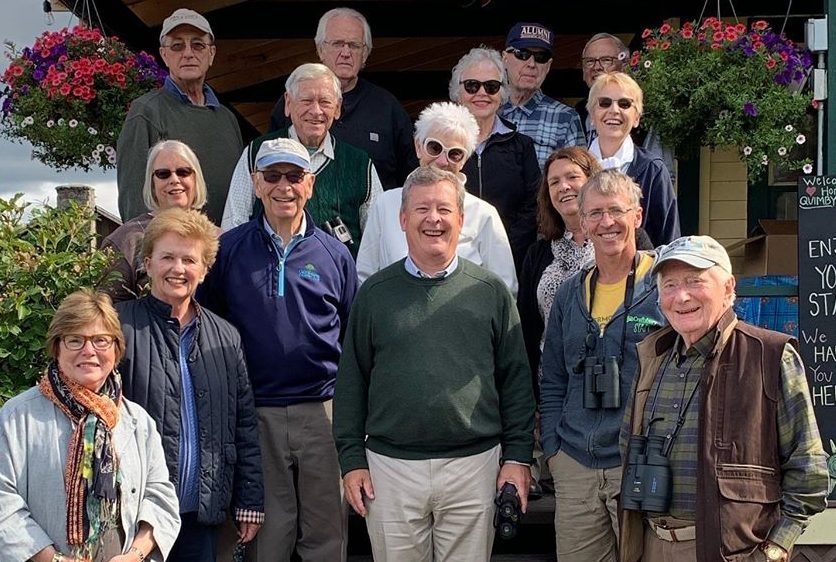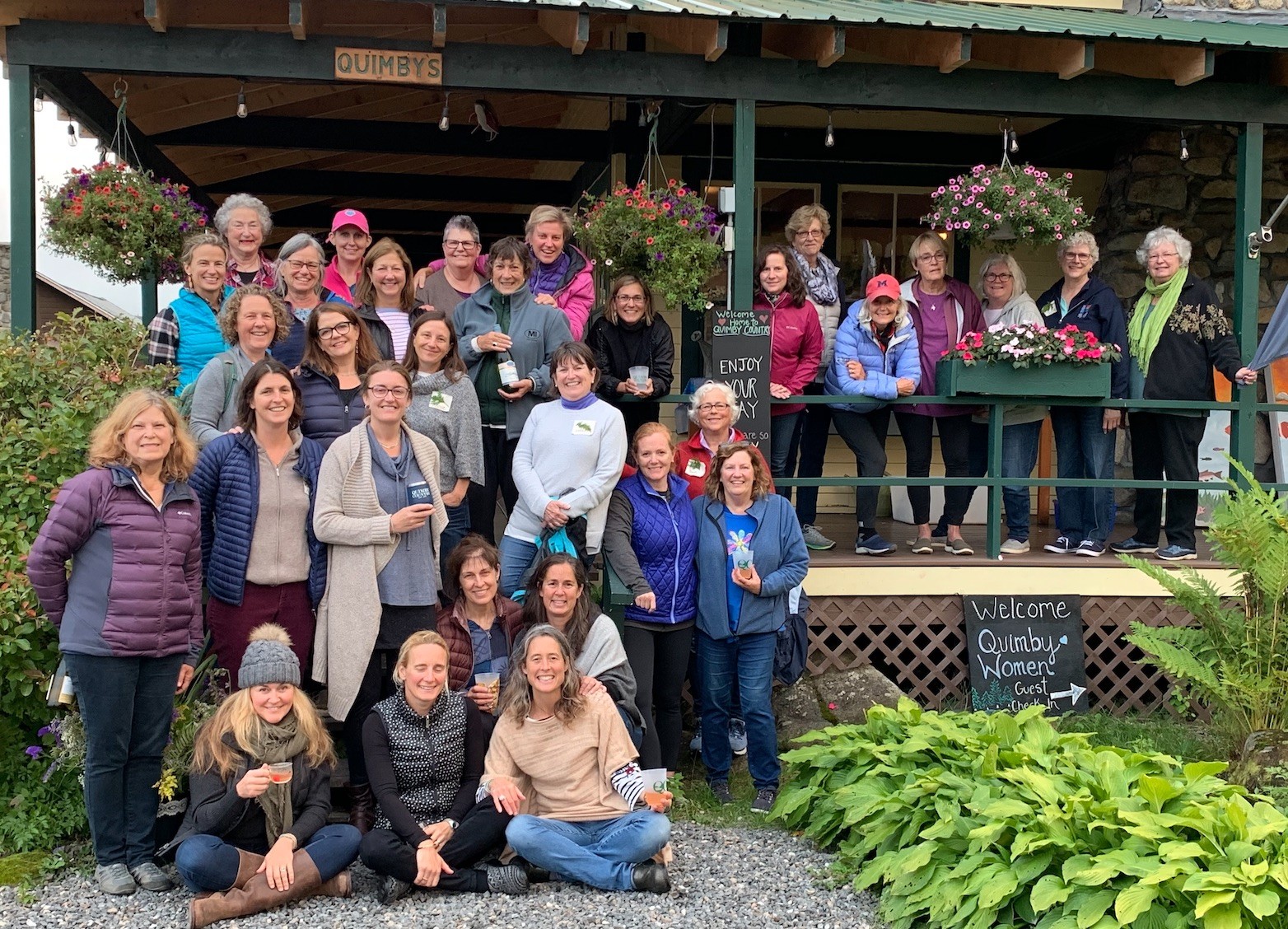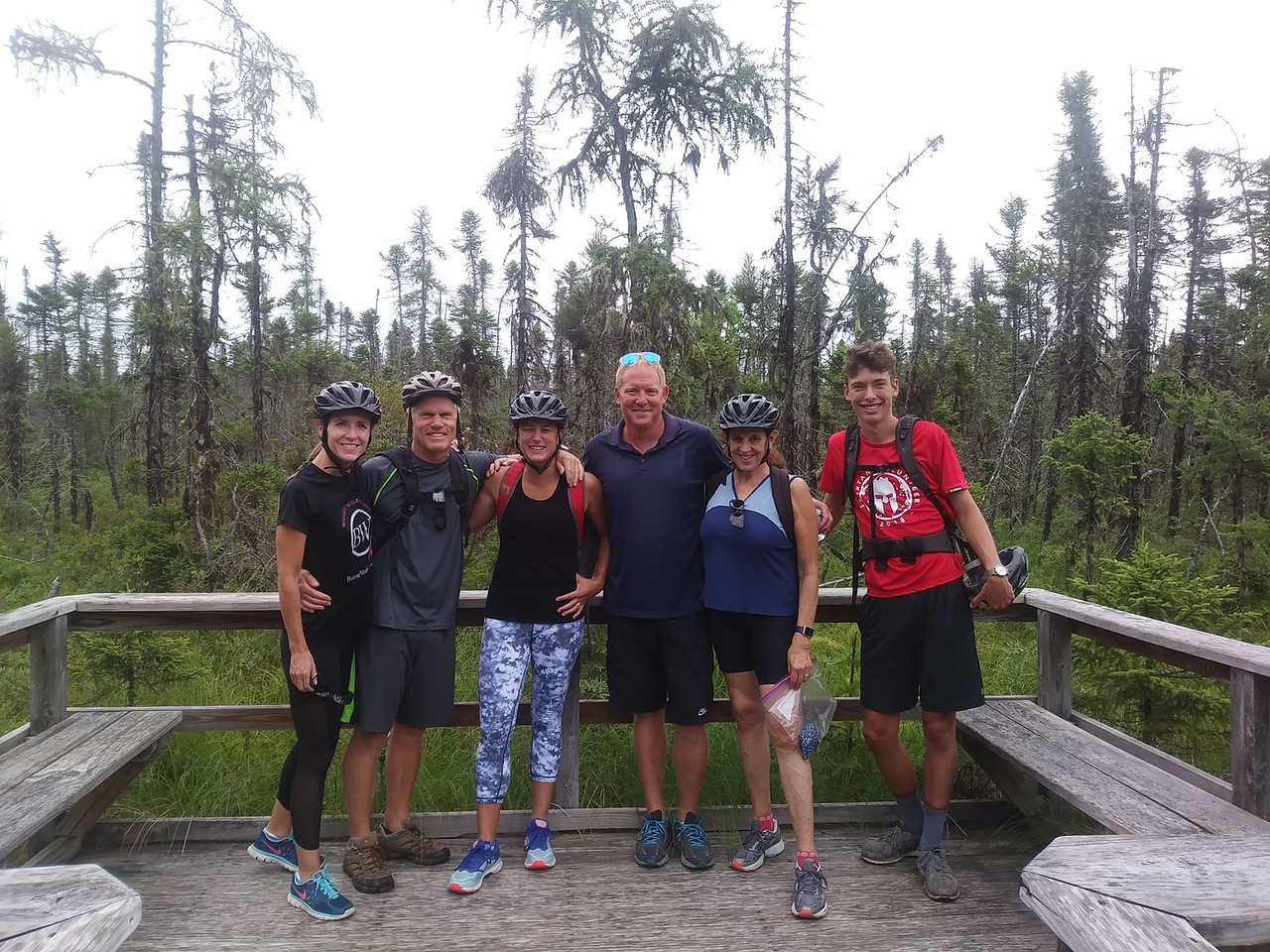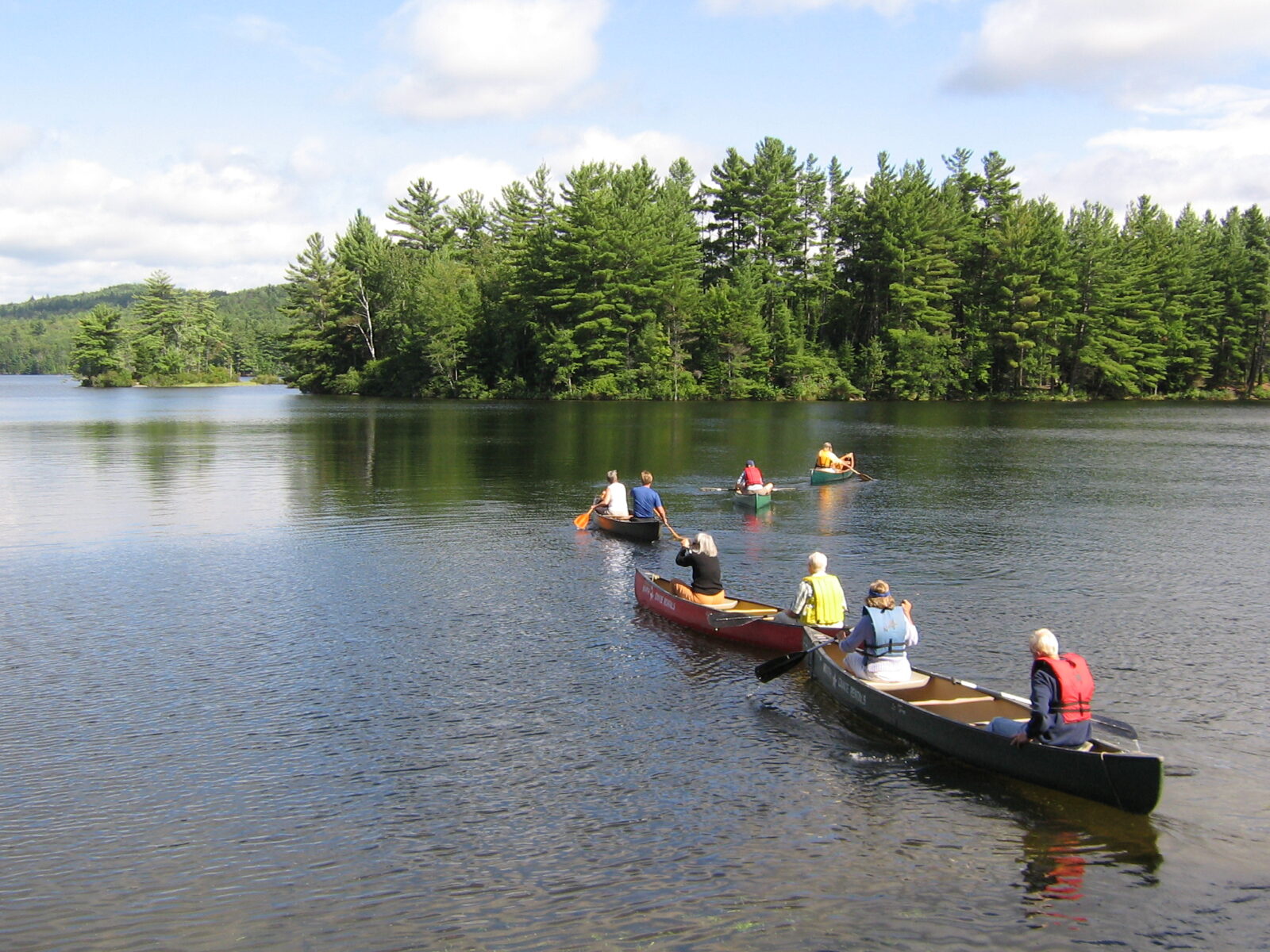 For business groups, retreats, and family reunions, Quimby Country is the place to go when you want to get away from it all. Whether it's to luxuriate with friends in a shared passion such as knitting, painting, fishing or outdoor recreation. Or to take a deep dive with colleagues into a business challenge like expanding into new markets or improving quality. Or simply to spend time with your extended family without the distractions of ever-present screens. Whatever the case maybe Quimby Country is a great setting to getaway from it all and create exactly what you are looking for.
Nestled in the heart of the Great North Woods of Vermont's Northeast Kingdom
More than 1,000 acres of forest
Two lakes and a sandy beach
Miles of hiking trails
Fishing
Boating, biking, clay tennis court, archery, trap shooting, guided outdoor excursions
Century-old Lodge
Full-service dining room
Library and game room
Internet service (if you must)
Gift shop
Fireplace
Clubhouse/Conference Center on Forest Lake
Flexible set-up
Seats 75 to 100  in theater or classroom style
AV projector
19 Rustic Cottages
Each with porch overlooking Forest Lake
One to four bedrooms
Full baths
Sitting rooms with wood stoves
Many with full kitchens
Daily housekeeping (optional)
We specialize in designing a program to your needs.  We can provide three meals a day or stock your kitchens with whatever you need to do your own cooking.  Pricing depends on group size, dining options, and time of year. But ask about our attractive group rates from mid-June to mid-July and from mid-August to mid-October. View Our Rental Brochure
Call 802-822-8533 or email info@QuimbyCountry.com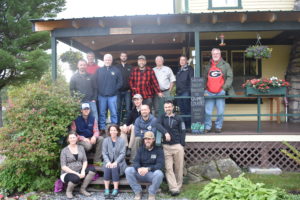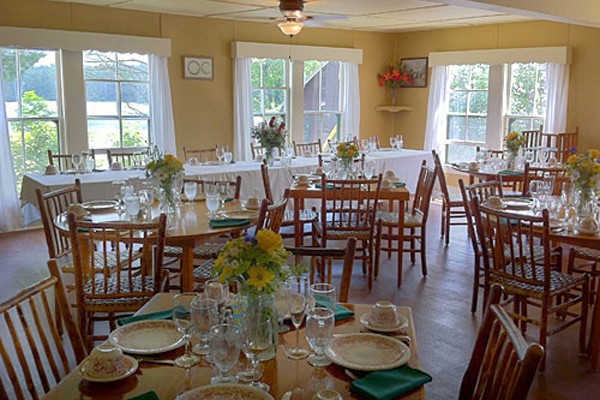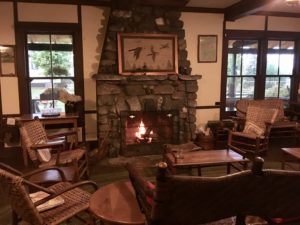 "Thank you Lilly, Gene, and the entire staff at Quimby Country (QC) for hosting our corporate retreat!! While the service, attention to detail, and food were all amazing, what made QC perfect for us was the venue. The setting allowed us to "disconnect", get to better know the members of our 15-person team on a personal level, and provided a distraction-free environment for our working sessions. For us, the result was a great strategy session that allowed our entire team to coalesce around a shared plan for the coming year. We look forward to coming back next year!"
Quimby Country is a total unplug for those addicted to their smartphone. This place is quaint & rustic with a hidden surprise; some of the best gourmet dinner meals you may ever experience! Our gracious host, Lilly, makes you feel welcomed and relaxed with her friendly disposition. The grounds are amazing. I highly recommend Quimby Country! Thank you so much, Lilly.
We did a trip here last June and it was absolutely wonderful. A gorgeous spot, very secluded, a stone's throw from Canada. The hosts are energetic, positive, friendly. Cottages are sweet — little wood stoves, front porches with rocking chairs, right on the water. The scenery can't be beat. We fell asleep to the yodels of loons each night. Walking trails, 3 gorgeous lakes to kayak and canoe on. We will be doing another loon trip there next June. I really encourage anyone looking for a sweet getaway to check out Quimby Country! It would be perfect for a wedding or a family reunion.
The Vermont Fish and Wildlife Department hosted a regional furbearer technical committee meeting at Quimby Country last September.  Gene was a great host—very accommodating to our every need.  The food was great, the meeting room and cabins perfect, and the facilities and surroundings provided after business fun (hiking, fishing, campfire, indoor ping pong, shuffleboard, and darts).  It was a beautiful and relaxing setting and I heard nothing but great reviews from the participants.  I would recommend Quimby Country to anyone who enjoys the outdoor beauty of Vermont.
The Northern Forest Center held our staff retreat at Quimby Country in early October 2019. Gene and Lilly were fabulous hosts and provided all we needed to make our retreat a wonderful success. The foliage and landscaping provided a beautiful background for our event, and the quiet shore of Forest Lake was truly a place to retreat.  The fireplaces (and wood supply) were just what was needed to keep us all cozy in our cabins in the cool fall weather. Quimby Country is a great place to retreat, plan and unplug.