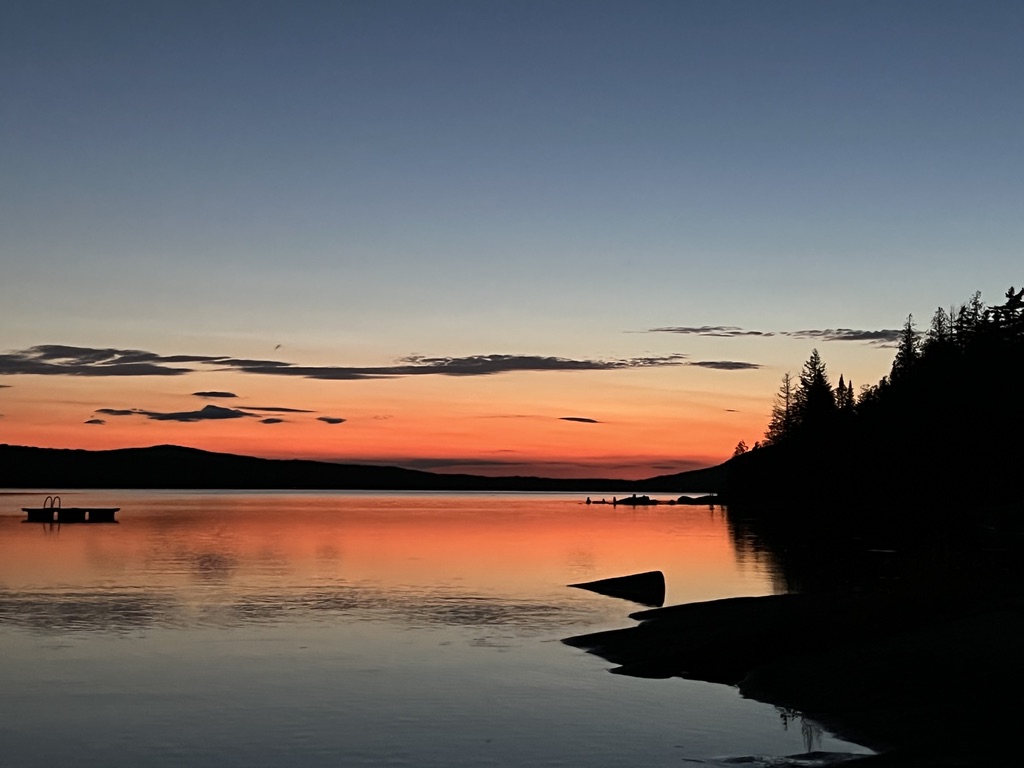 All Inclusive Weekends ~ June 21-23 and August 23 -25 2024
We are excited to announce that we will be offering 2 All-Inclusive Weekends in 2024 – June 21- 23 and August 23-25.   If you are interested in participating in these weekends we encourage you to get in touch with us or sign up through our online reservation system.
These weekends have become very popular for our guests and anticipate cottages selling out quickly, so don't wait! We encourage you to share this great opportunity with friends and family.
Weekend Description:
If you are interested in a great get- away and love the idea of no grocery shopping, cooking or cleaning, this weekend is for you! This is a really special way to experience Quimby's. If you have ever wondered what our AlI-Inclusive High Season is like, this will give you a great taste!
We will offer a welcome outdoor buffet dinner on Friday evening, three meals on Saturday and a buffet brunch on Sunday.   Although we are not offering a full host of activities we plan to have the archery range open as well as a few other select activities.
Please call or email with any questions.
Weekend Cost:
$294 per Adult
$199 Per Teenager ( 13-16)
$169 per Child (3-12)
*Includes lodging, all meals, use of all of our amenities and some instructed activities.