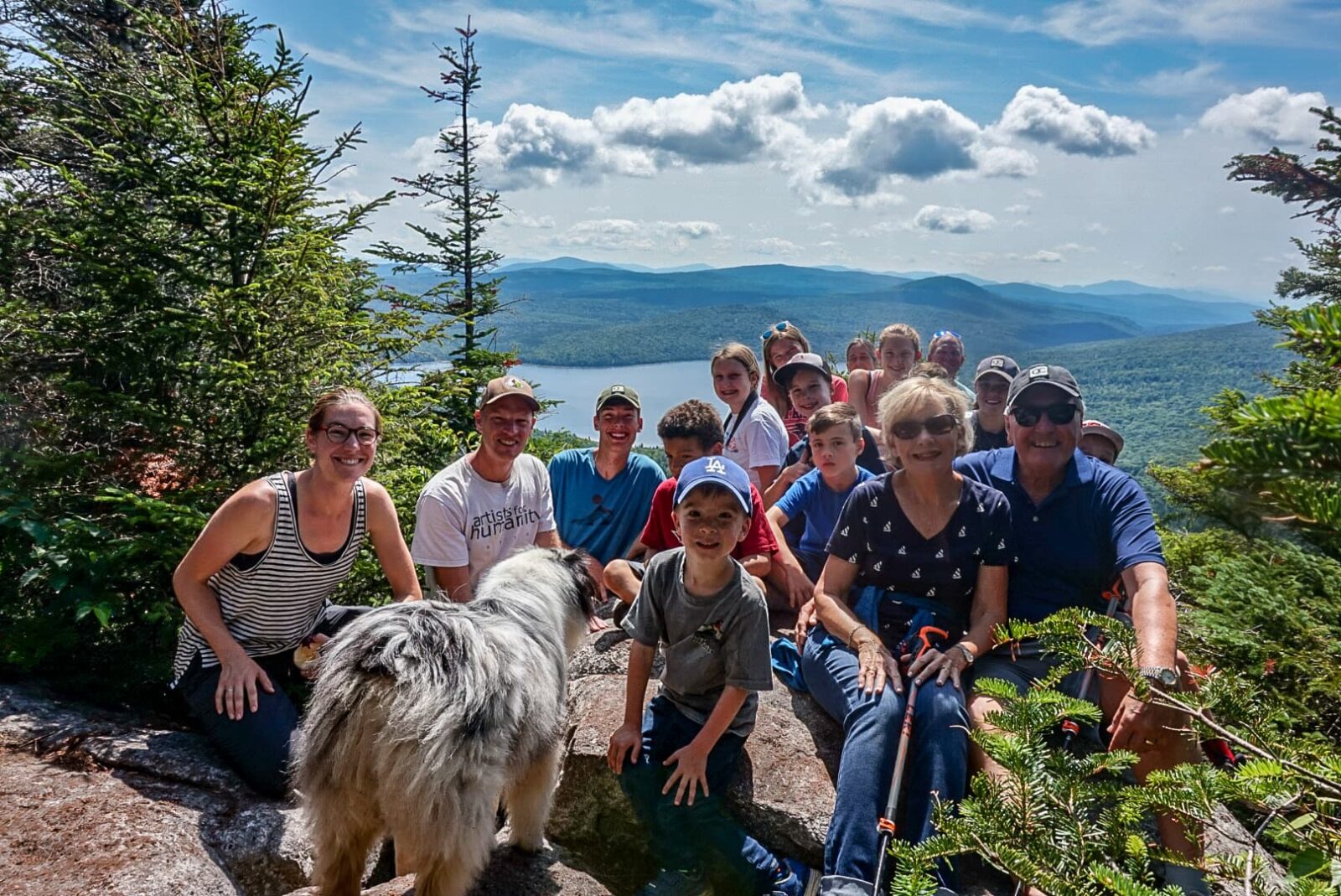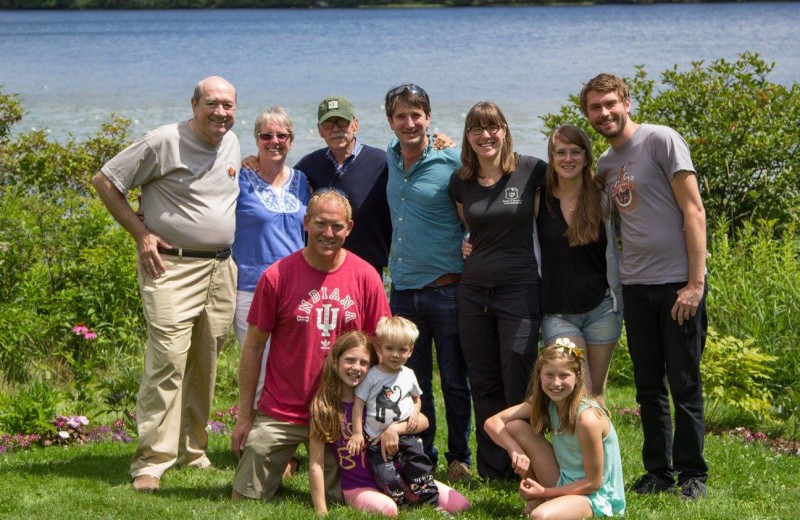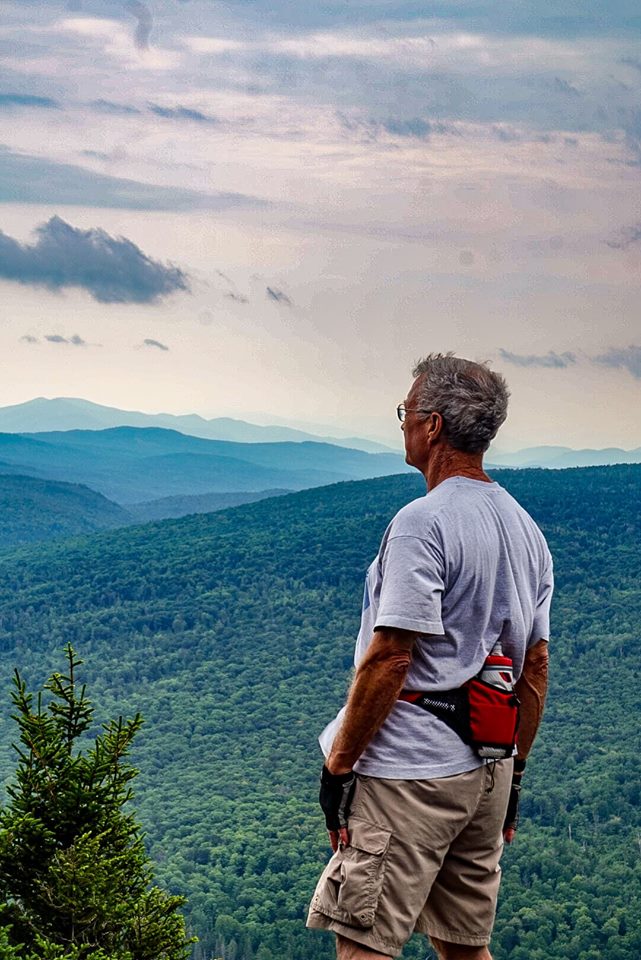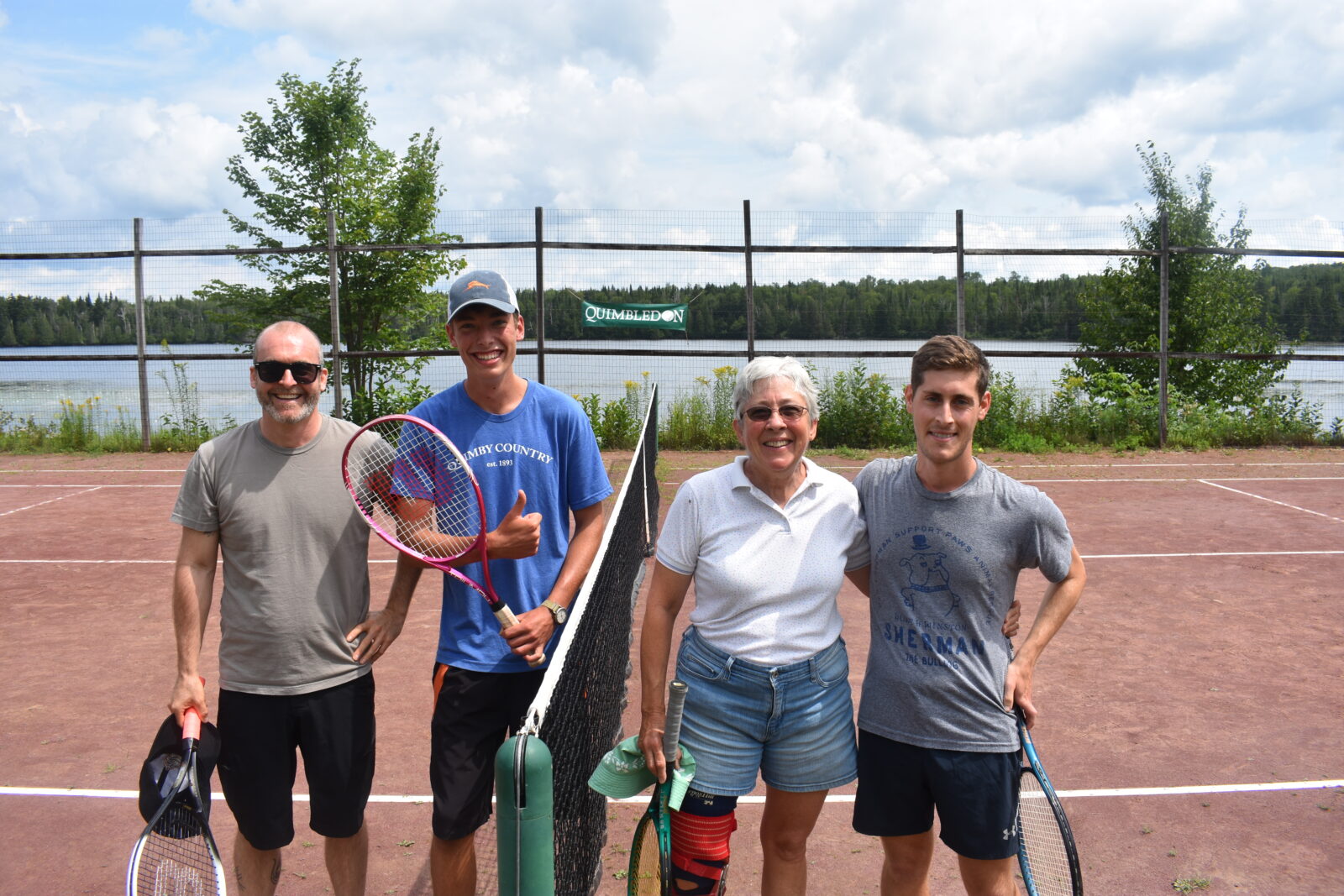 Multigenerational Vacations at Quimby Country
Quimby Country practically invented multigenerational vacations from the day Hortense Quimby took over from her father 100 years ago. What had been a crude fishing camp became a north country resort where families could "rough it in comfort," as Miss Quimby used to say.
Indeed, some couples met here as toddlers, grew up and married each other, had kids, and their kids had kids. And they've all been coming ever since. In fact, many families have been coming back for generations and have formed lifelong friendships, cheering the weekly "Quimbledon" family tennis tournament or socializing over lobster or steak at the weekly cookout. Although, many of the same families return each summer, what is truly unique about Quimby Country is its ability to welcome in new families and help them feel a part of the community.
What's the secret?
We believe, Quimby Country is the perfect place for parents to get closer to their kids and for grandparents to get closer to their grandchildren. And when all three generations vacation together, they're guaranteed to create lifelong memories they'll cherish when apart.
Quimby Country life is designed to be an immersive and all-inclusive environment, where your family can unplug and focus on each other rather than worry about preparing meals, cleaning up, and finding things to do. There's no cell service, Wi-Fi is available for only brief stretches in the morning and evening, and there are structured activities suitable for a wide range of physical abilities — from walking paths to hiking trails, from canoe trips on the Connecticut River to hikes up nearby Brousseau Mountain, from on-campus tennis tournaments and square dances to archery lessons and woodworking projects. But there are also wide-open stretches of the day to explore, play board games, or just relax.
Different generations tend to have different interests, energy levels, favored dining times, and sleep-wake cycles. Quimby's goes out of its way to accommodate those differences.
Quimby's 19 cottages are 100 years old, but clean and comfortable, with rocking chairs on porches overlooking Forest Lake, two to four well-appointed bedrooms, full baths, and cozy sitting rooms with wood stoves. Many also have full kitchens. But there's little need for cooking — during family vacation weeks, coffee and tea are always available in the Lodge library and Quimby's serves three sit-down meals a day in the dining room, plus afternoon tea and cookies on the Lodge porch. And daily housekeeping means no one has to worry about cleaning.
Today's families live in a hyper-scheduled and wired age. Even when together, most of us are plugged into some kind of electronic device. Quimby's is a special place where families can get away, unplug, connect, and grow together, sharing common experiences, without the distractions and routines of home. It can be a time to learn, share fun, strengthen bonds, and create lasting memories.
Five Reasons to vacation at Quimby's with your grandkids
Get away. Even if you're retired, you still need an "escape" from your everyday routine.
Connect with your grandkids. You won't be around forever. Spending extended time with your grandkids gives you a chance to know them better – and for them to know you.
Show your love. Actions speak louder than words. Asking your grandkids to vacation with you is a way to express your feelings at the top of your lungs. Giving their parents a break also shows your own kids how much you love them.
Create shared memories. Traveling together gives you an opportunity to create memories that you will hold for the rest of your lives. Kids eventually forget the toys they're given, but the memory of shared experiences with a grandparent last forever.
Create and celebrate family traditions. Grandparents are the keepers of family culture and heritage that gets passed from one generation to the next. That's best done when experiencing something together rather than talking about it.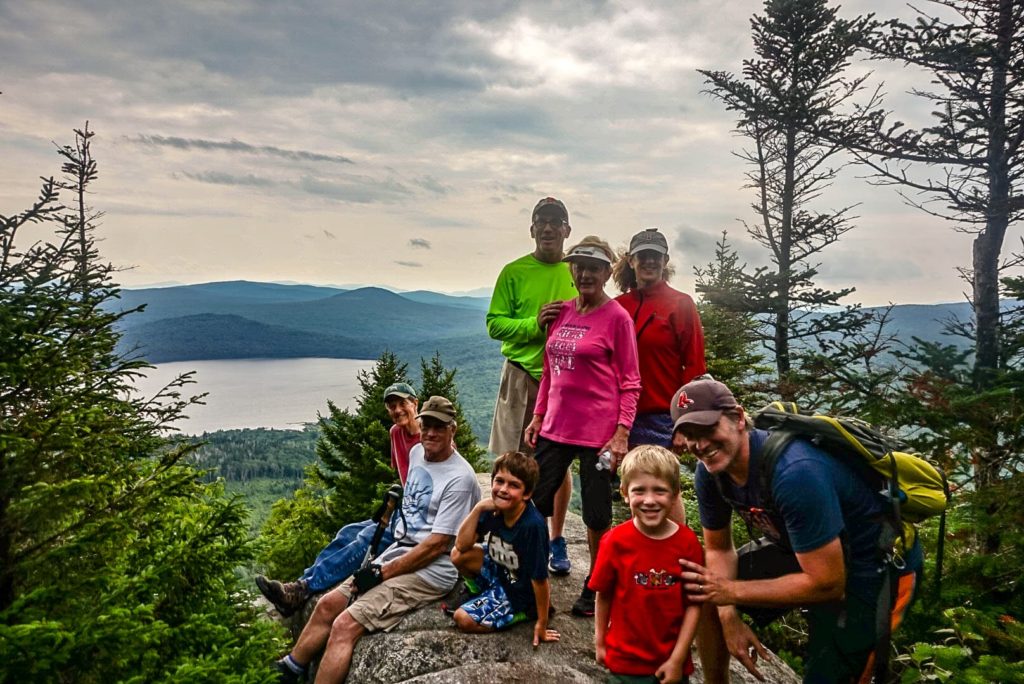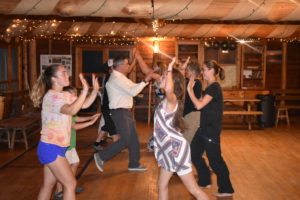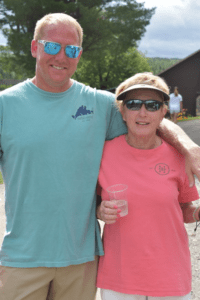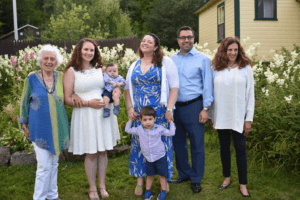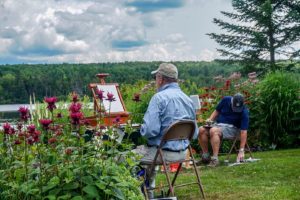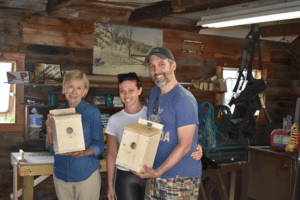 Our experiences at Quimbys have become one of the ties that bind us as a family.  As long as there is a Quimby Country and we have the ability to walk its paths, we will return. It is home to us.  At Quimby's people tend to be their best selves. Yes, sometimes we talk business or politics, but at QC, the discourse is always thoughtful, and others' opinions are considered. People of all ages enter into debate and conversation. Sixty year-olds and fourteen-year-olds listen to each other and grow from the experience.

-P.H. – New Hampshire
Our family has now seen 4 generations enjoy Quimby Country's beauty, its peacefulness, and its "old-fashioned" family activities that bring all ages together.  It's a place where new friendships are born and old ones are renewed year after year, a place where you arrive and the greeting is "Welcome home!"  It's a place where your adult children are happy to come and where grandparents can watch the next generation blossom in the safety of the Quimby extended family.  Quimby's becomes a part of your very being and it draws you back year after year because a summer without Quimby Country is a summer without its soul.

– C.M. – Maryland
Our family began going to Quimby 's in the late 1980s. The friendships our three children made in those developing years were strong enough that many remain to this day. Now we have seven grandchildren.  It is so wonderful to see our grown adult children watching THEIR CHILDREN (our grandchildren) enjoy many of the things we all love so much about going home to Quimby!

– Holly & Bill Funk, Ephrata, PA
"Our family is now spread out across the country, so our week at Quimby's is one of the few times I have to play tennis with my children and grandkids. It's not Wimbledon-quality tennis, but they are the most fun sets I play all year."

"I like going to Quimby's with my grandkids, see the place through their eyes, and watch them playing with kids their own age, which I can seldom do at home.  There are a variety of activities for guests of all ages, e.g., tennis, hiking, swimming, boating, games, etc.   Some are organized group activities, others are not – you have the freedom to choose.  Everyone can participate or go off on their own, but it is nice for the entire family to get together each night to discuss the day's events."

"Our family has often thought how nice it would be to have our own cabin on Big Averill Lake, but then my wife and I would be doing all the cooking, laundry and chores instead of joining in the fun with our children and grandchildren, and catching up with friends that we have vacationed with in years past."
————————————————————————————————————————————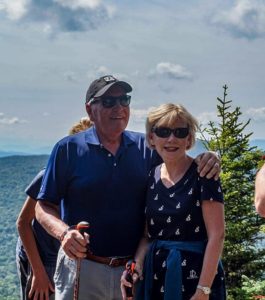 "I realize my children's generation is better at balancing work and family life. But I suspect there are still a few workaholics who are channeling the 1970s and 80s. My advice: change the channel.
"That's what I did back in the mid-80s when my family first stayed at Quimby Country. I quickly discovered the best way to get to know your kids — and now grandkids — is to catch them when they aren't glued to a screen of some kind.
"Climb a mountain with them, row them around a lake, or just engage them in a game of checkers. Quiet conversation follows. At Quimby's, you'll be doing it with like-minded people enjoying family time in one of the prettiest parts of the country.
"I've made many friends over more than three decades at Quimby's. Best of all, the closest are my kids and grandkids."
– Dick Martin, Executive Vice President, AT&T (Retired) Summit, New Jersey
Hear in their own words what are guests are saying about their Quimby Country experience.