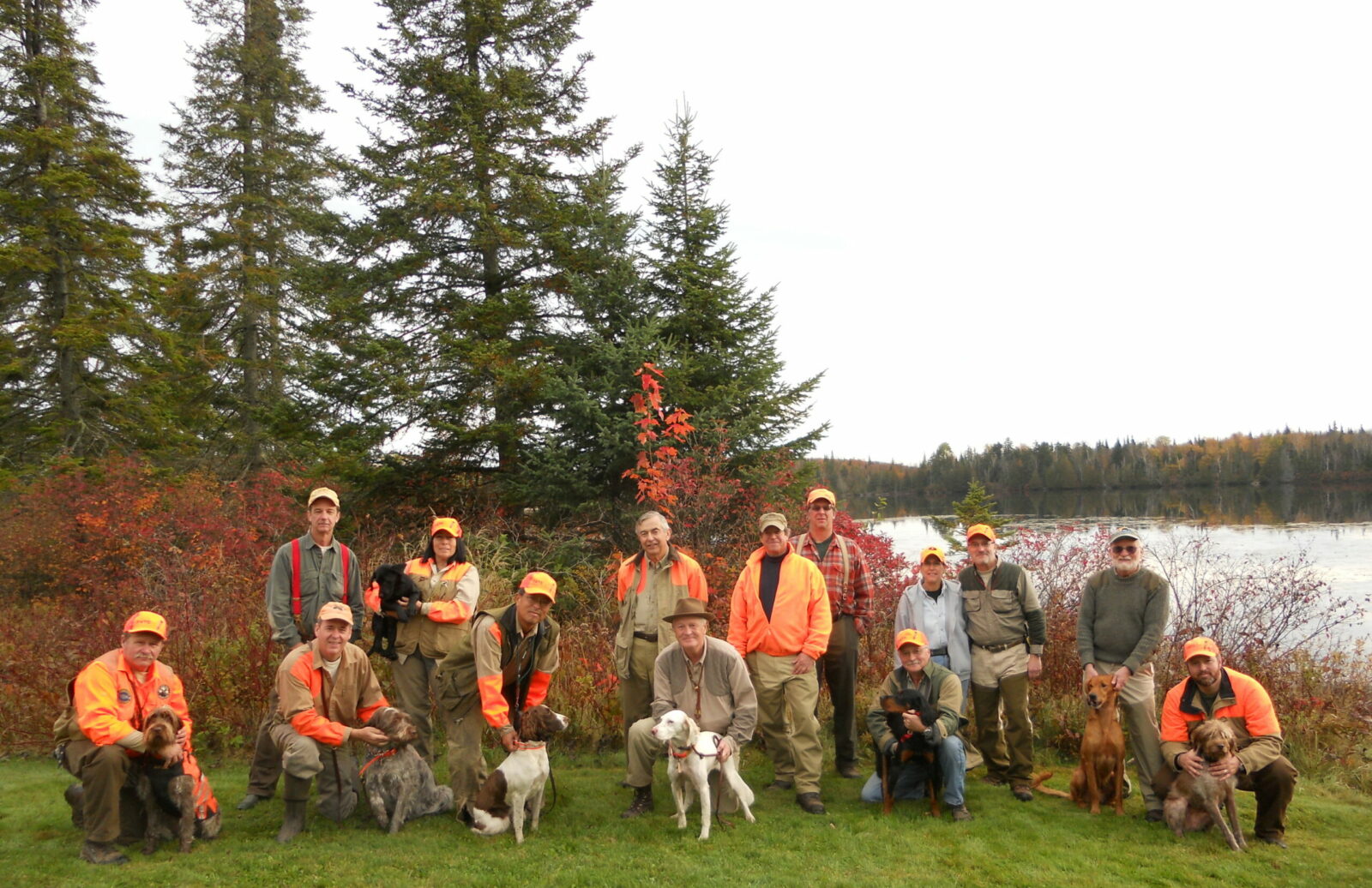 Join us over Columbus Day Weekend, October 6th -9th for Quimby's Cast and Blast Weekend. If you are an upland bird hunter or an angler, our Cast and Blast weekend is a great chance for you to getaway and hunt and fish in some of the most productive waters and best covers in New England. Our weekend starts on Friday with dinner in Quimby's historic lodge and ends on Monday October 6th.
Quimby's 3-night Cast and Blast Weekend offers flexibility, allowing participants to design their own experience and embrace all the amenities Quimby's has to offer.  We have designed a perfect weekend for you and your fellow sportsmen to getaway together and spend the weekend with other likeminded outdoor enthusiasts.
Quimby Country is the oldest sporting camp in Vermont, situated on over 1000 acres with two trout lakes and 19 turn-of-the century rustic sporting cottages. There is plenty of fishing to be done right on property, but if your desire is to fish streams and rivers you're in luck! Quimby's is situated just 20 minutes from the world class Connecticut River with unbelievable Brook, Brown, and Rainbow Trout Fishing. Farther up in its headwaters, you can fly-fish trophy sections just below First Connecticut Lake or travel a bit west near Newport and fish for salmon in the Clyde River.
The Northeast Kingdom is one of the best areas in New England for Grouse and Woodcock hunting with enough varied cover to meet the desire of the most ardent upland hunter. Quimby's understands how important your bird-dog is to your upland hunting experience so we encourage you to bring your four-legged partners to share your time afield. Learn more about uploading hunting at Quimby's:  https://www.youtube.com/watch?time_continue=1&v=YGTvPfuY340&feature=emb_title
Although fishing and hunting guide services isn't included in the cost, participants can contact us to secure a guide during their stay. Alternatively, Quimby and other longtime guests are happy to point participants in the right direction and offer hunting and fishing suggestions during their stay.
Single Occupancy Cottage = $469 
Includes:
– 3 nights of lodging in our rustic lakeside cottage 
– Private one person cottage (limited availability)
– Continental Breakfast included each morning
– 3 Buffet Dinners in Quimby's dinning room (Friday, Saturday and Sunday)
– Includes use of all amenities (rowboats, canoes, Trap shooting, access to Forest Lake, Great Averill Lake, hiking trails, lodge, internet, etc.)
Shared Occupancy Cottage = $379 
Includes:
– 3 nights of lodging in our rustic Lakeside cottage 
– private room in a shared cottage with shared bathroom (ability to request cottage mates)
– Continental Breakfast included  each morning 
– 3 Buffet Dinners in Quimby's dining room (Friday, Saturday and Sunday)
– Includes use of all amenities (rowboats, canoes, Trap shooting, access to Forest Lake, Great Averill Lake, hiking trails, lodge, internet, etc.)
Additional Charges: 
– Fishing or upland Bird hunting guide service (service is limited – offered on a first come, first served basis – call for more details)
Note: prices do not include Vermont Meals and Room's Tax