Vermont's Oldest Sporting Camp and Original Family Summer Camp
Nestled in the heart of Vermont's Northeast Kingdom sits a family resort with more than 100 years of bringing generations together, a place called Quimby's. Situated on 1,000 acres of Great North Woods Forest, Quimby's offers something for everyone who is interested in stepping into a quieter place where nature beckons with opportunities for active and restful activities alike.
Hike or bike in spectacular New England beauty and then take to the water to swim, fish, kayak or row on crystal clear Big Averill Lake. Use of kayaks, paddleboards, and boats included! Learn more about our All- Inclusive Family Vacation. 

If it's peace and quiet that you crave, grab a rocking chair on the porch of the main Lodge or while away the hours in front of the fireplace, curled up with a good book. Quimby's offers nightly cottage rentals, which includes use of our amenities, access to our lakes and a complementary continental breakfast each morning.  (To find out more about our seasons and rates CLICK HERE )
Quimby's 19 rustic cottages range in size from one to four bedrooms, some featuring full kitchens and all with porches overlooking Forest Lake.   Get a morning cup of coffee and greet the day rocking on your porch, then head out to explore the Northeast Kingdom – there is plenty to do right in our backdoor from great hikes to canoeing and kayaking to fishing and biking. Quimby's is an ideal location to host a family reunion – to getaway and enjoy some quality time with family and friends!
We pride ourself on our family friendly atmosphere. During the summer season, let our complimentary counselors take your children on a hike up Averill Mountain or for a picnic at Sandy Beach or, on rainy days, to play crafts and games in Nevin Brugger Rec Hall. Then, enjoy tales of the day at that evening's sit down dinner in the dining room, where you will enjoy family-friendly fare with many 
locally sourced ingredients
.
We have internet in the lodge, but no TV or wi-fi in the cottages, and our guests enjoy slowing down to enjoy the pleasures of a quieter country life. Many families have been coming back for years and have formed lifelong friendships, cheering on the weekly "Quimbledon" family tennis tournament or socializing over a lobster at the weekly cookout (steaks and hamburgers available for landlubbers and kids). Learn More!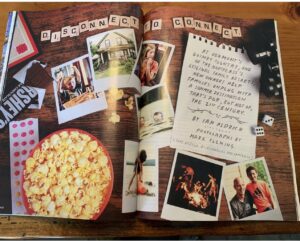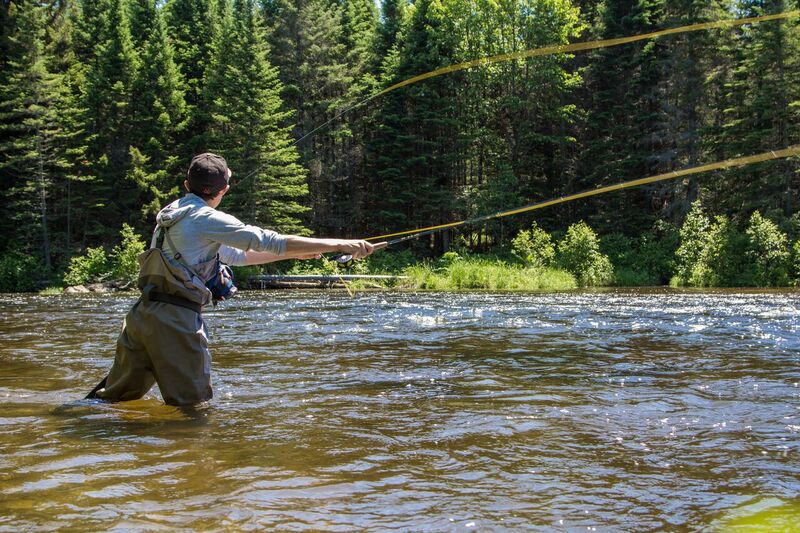 Quimby Country sits amidst some of New England's most productive and historic fishing waters. Brook trout, rainbows, browns, landlocked salmon, bass, pickerel, and pike swim the waters of Northern Vermont and New Hampshire. Whatever catch you desire is always less than an hour's drive away and often much closer.
The only thing more overwhelming than the number of incredible fishing locations around Quimby's is the sheer abundance of world class big and small game hunting available on nearby state and federal lands and privately owned commercial timberland. Learn More! 
Learn more about our Cast and Blast Weekend – October 9th -12th, 2020
Quimby Country is the perfect natural setting for your memorable day. With more than 1000 acres of forests and two lakes, Quimby's offers endless possibilities, including the ability to reserve the entire property (rooms, meals, lakes) for your own private, intimate wedding. Say "I do" on Big Averill Lake with Brousseau Mountain in the background or inside rustic Nevin Bruegger Hall, then repair to the main lodge overlooking Forest Lake for your personally designed reception.
CLICK HERE to learn more and to begin planning your wedding at Quimby Country!
Quimby Country is the ideal place to host a personal/business retreat, an individually designed family reunion, or school retreat. Whether it's to spend time with likeminded people in a shared passion such as knitting, painting, or outdoor pursuits. Or to take a deep dive with colleagues into a business challenge like expanding into new markets or improving quality. Or simply to spend time with your extended family without the distractions of ever-present screens. Let us help you plan and design that perfect retreat you envision! Learn more about our 2020 Women's Retreat Weekend
CLICK HERE to learn more about Renting Quimby Country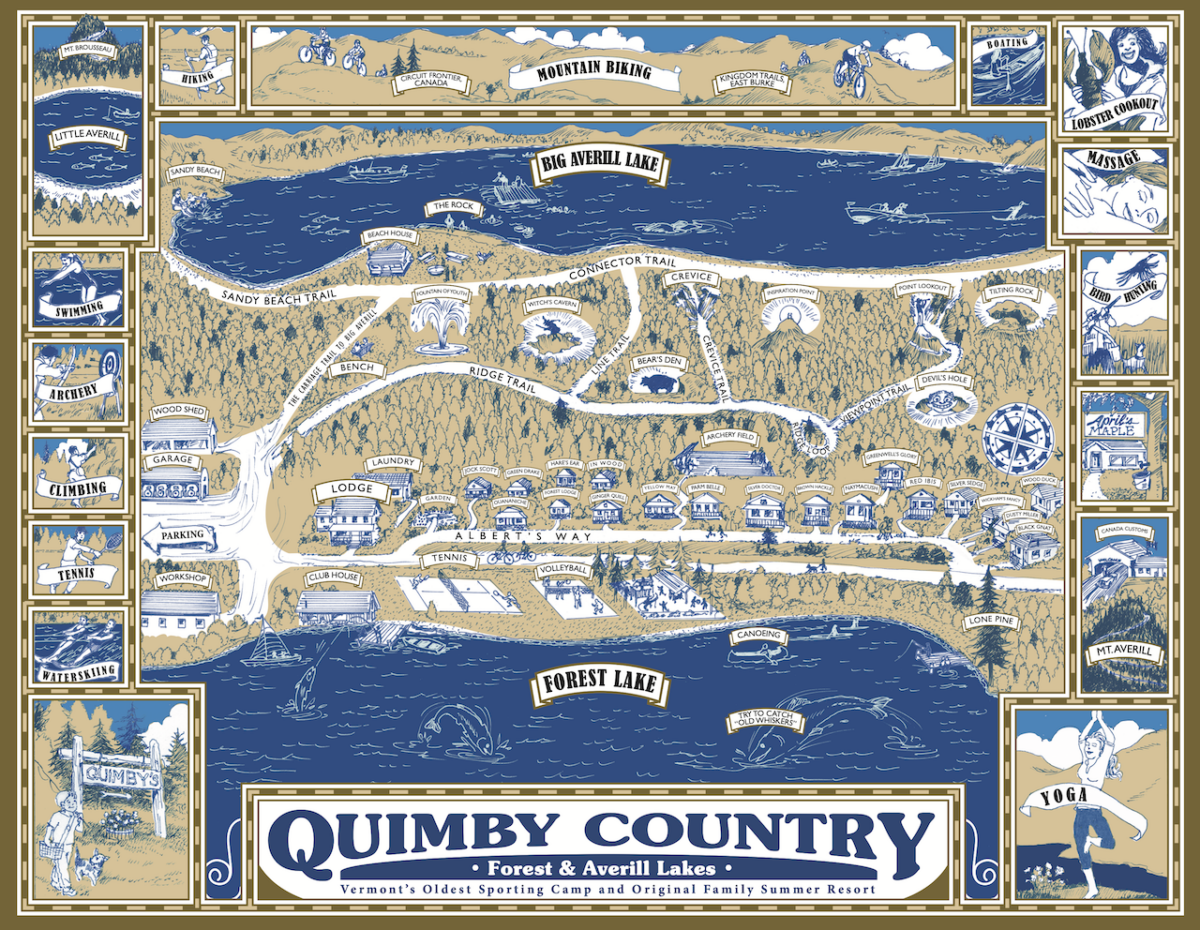 Quimby Country 2019 Slideshow – A Wonderful Season in Review!
Hear in their own words what our guests are saying about their Quimby Country experience!