Additional Activity Offerings
In addition to our traditional counselor-led activities, we've lined up a number of new off-campus guided outings with selected local partners. From fly-fishing and canoeing to rock climbing and mountain biking, these optional activities will be led by local experts available to our Quimby Country guests. At Quimby Country, we enjoy working hard to provide our guests with a well-rounded experience. The Northeast Kingdom provides countless adventures to experience and we look forward to sharing them with you! Please explore our options below as we hope you'll add some of them to your stay!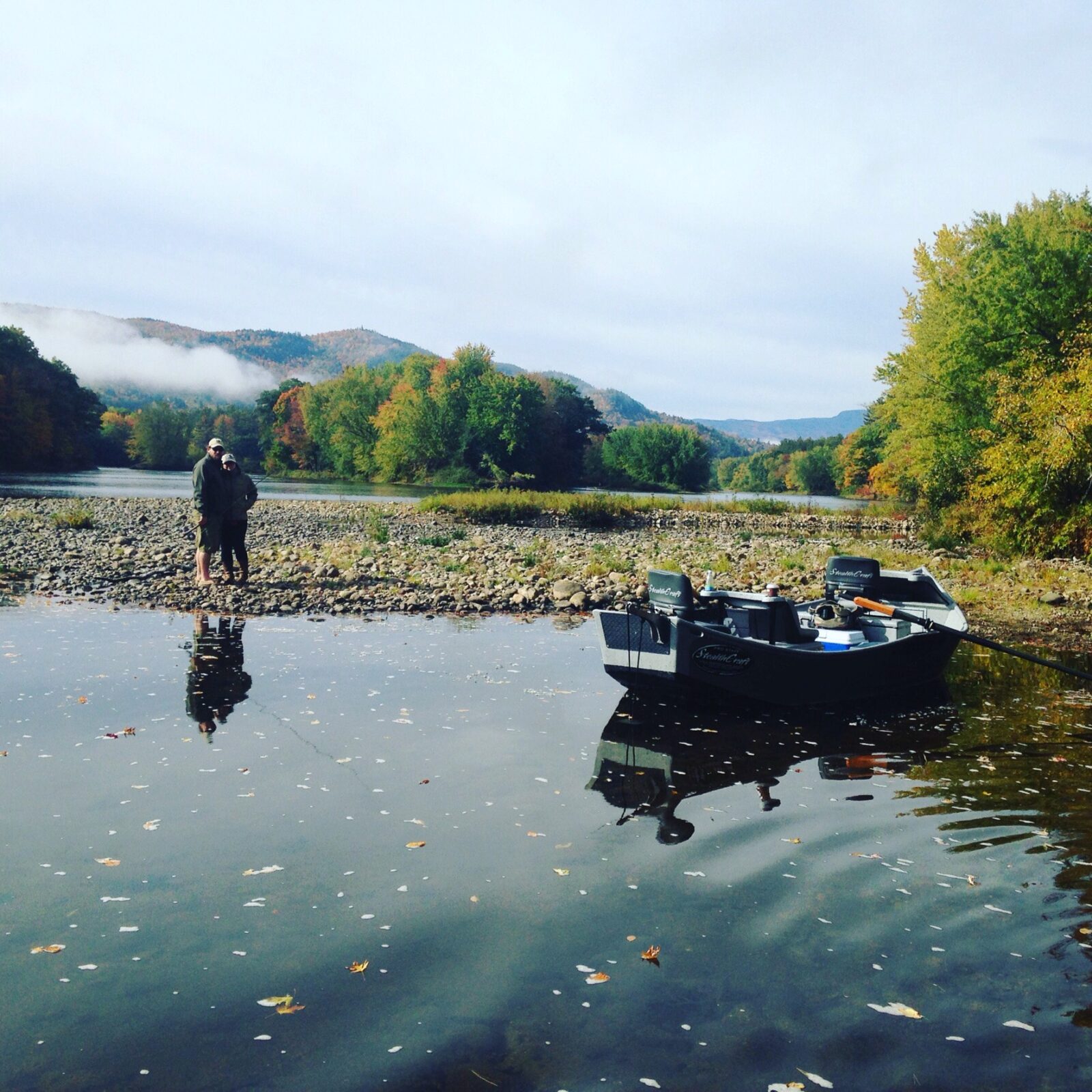 Fly-Fishing Instruction
Quimby Country sits amidst some of New England's most productive and historic fishing waters. Whatever catch you desire is always less than an hour's drive away and often much closer.
Looking for gigantic Lakers? Find them on Big and Little Averill Lakes, where we have boats with motors for Quimby's guests.
Looking for Smallmouth? Seymour Lake and Lake Wallace are noted bass fisheries.
For the angler who favors stream fishing, the world class Connecticut River is nearby with unbelievable Brook, Brown, and Rainbow Trout Fishing, with guided float trips available. Farther up in its headwaters, wade trips on the Connecticut are available on the fly-fishing trophy waters section below First Connecticut Lake.
Interested in hiring a fishing guide during your stay? Please, let us know.
Details:
All gear included (boots, waders, rods, terminal tackle)
Guests will need to secure an appropriate fishing license (available in Quimby giftshop)
No prior experience necessary
Full and half day options
Cost:
Full Day (8 hours) Guided Tours
Wading (local rivers) – $175 per angler / up to 4 total (group discounts available)
Drift boat (Connecticut River) – $425 1-2 anglers / $100 for a third angler
Half Day (4 hours) Guided Tours
Wading (local rivers) – $100 per angler / up to 4 total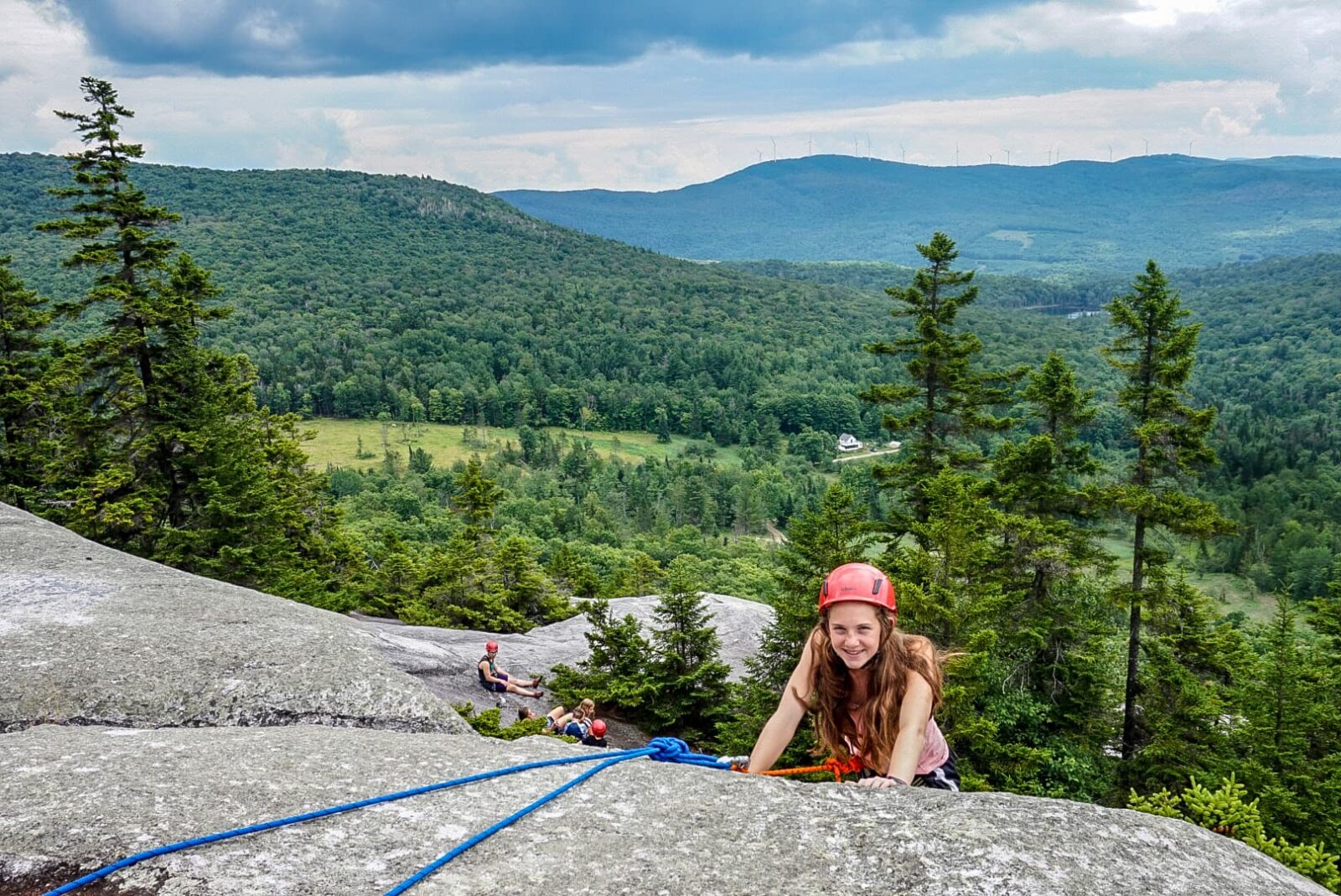 Rock Climbing Instruction
Mischa Tourin is the owner and lead instructor at Sterling Mountain Guides. Mischa found his love for climbing 20 years ago when the Burlington Rock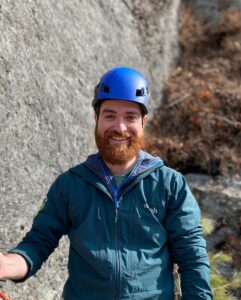 Gym opened in Essex, Vermont, and his father took him to climb outdoors at Cathedral Ledge in New Hampshire. Since then, Mischa has pursued a career in outdoor education and continued to climb in Vermont, out West and around the world. Mischa is certified as a Single Pitch Instructor by the American Mountain Guides Association (AMGA), an Outdoor Educator by the National Outdoor Leadership School (NOLS), and is a trained Wilderness First Responder.
When he's not leading climbing trips, Mischa guides at-risk youth through social and emotional struggles as the Outdoor Program Director at a small alternative high school. He serves as the Vice President of the Board of Directors for Vermont's climbing access non-profit organization, CRAG-VT. Mischa's favorite climbing memories include learning trad in Red Rock Canyon in Nevada, traversing granite alpine ridges in the Wind River Range in Wyoming, hand jamming in Indian Creek, Utah, projecting routes in Catalunya, Spain, and exploring alongside the wonderful community of climbers in Vermont.
Mischa is very excited this season to offer daylong rock climbing trips at Black Mountain to Quimby's guests.  These trips will be available for both shoulder and all-inclusive family camp guests, however, availability is limited, so please be in touch to express your interest. Trips are offered to both adults and children.
Details:
Climbing trips during our peak season are offered on Monday
All gear included (shoes, harness, helmet)
Adults don't need to accompany children (12+ years old) on climbing trips (QC staff can chaperone)
No prior experience necessary
Full day activity
Lunch included
Quimby Country transportation included (during all-inclusive family camp weeks)
Cost: Varies based on group size (call or email for more details)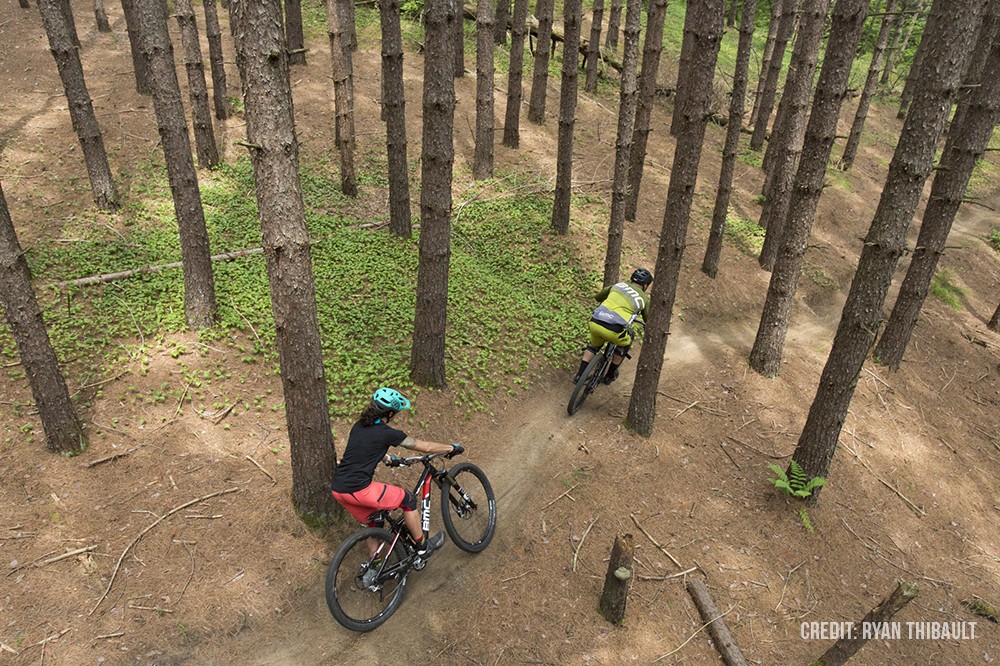 Mountain Bike Instruction
Are you looking to learn how to mountain bike or are you interested in taking your riding to the next level? Either way, Quimby's has you covered! Quimby Country offers guided mountain bike trips to Circuits Frontiers in Hereford, Canada as well as all over the Northeast Kingdom.   These guided trips will be offered to QC's shoulder and all-inclusive family camp guests during the week.
Details:
During our peak season, mountain bike trips are offered during the week
Bike rental available (expect for summer 2021)
No experience necessary
Full-day clinics
Adults don't need to accompany children (12+ years old) on mnt. Bike trips (QC staff can chaperone)
Cost:
No Cost – cost is included in the All-Inclusive Family Week package
Bike Rental: $40 full day (Bike rental will not be available due to the lack of inventory)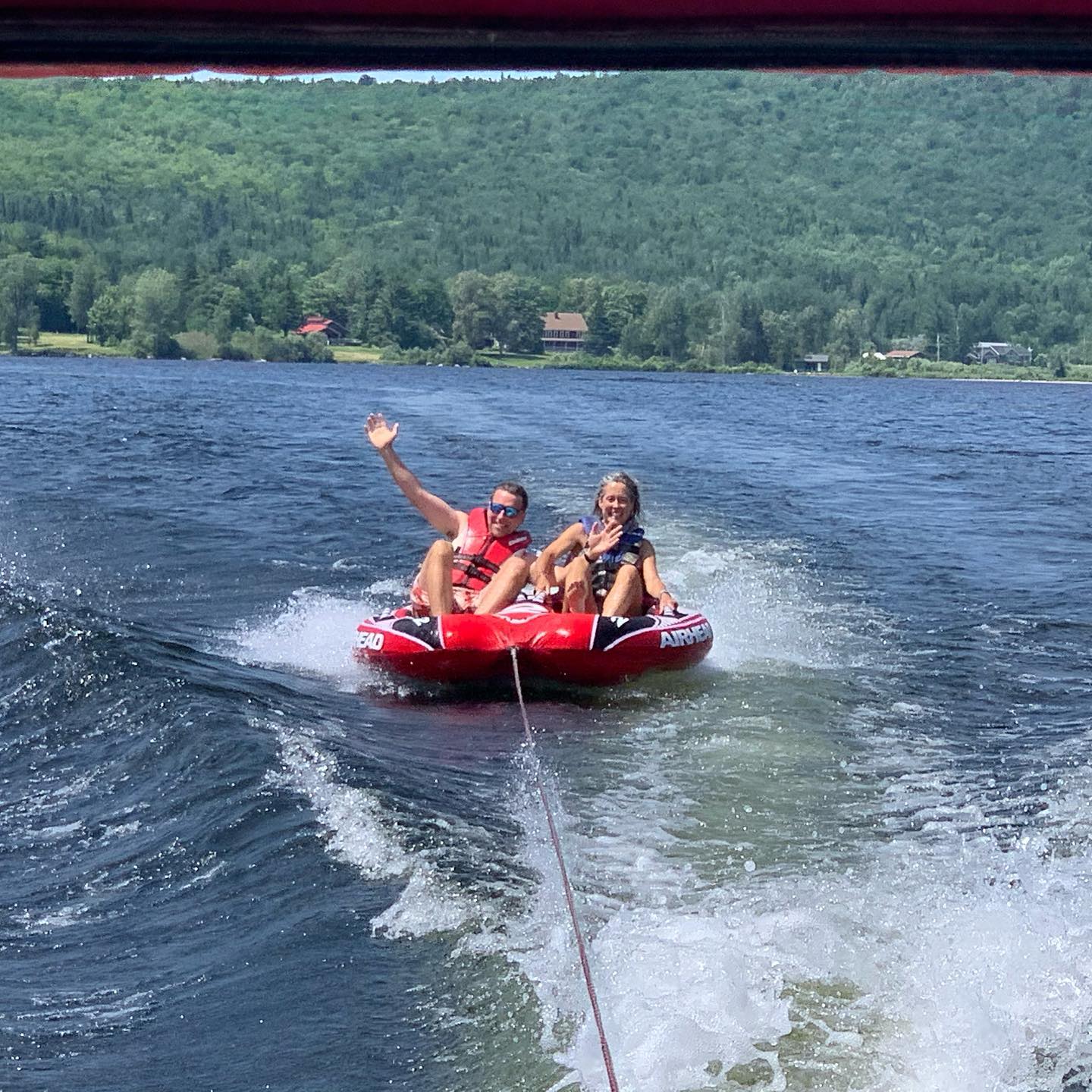 Waterskiing and Tubing
Waterskiing and tubing instruction are offered right on Great Averill Lake! During our High Season guests have the opportunity to sign up for waterskiing or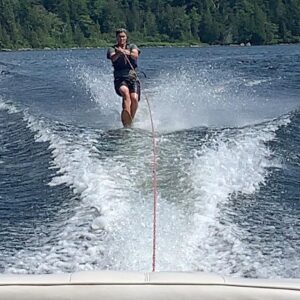 tubing during their weeklong stay. Guests coming during our shoulder season can make reservations to waterski or tub by speaking to our activities coordinator either prior to their arrival or during their stay.
Details:
During our High season waterskiing and tubing are offered during the weekday
All equipment is included
Must be 7/ 8 years of age to tub and be able to confidently swim without assisted flotation
Must be 13+ to waterski. Children will have to have prior experience to waterski but no experience is necessary for guests that are 18 and older
Adults don't need to accompany children (10+ years old) QC staff can chaperone
Length:  3 hours
Must be a confident swimmer without assisted flotation
Cost:
6-8 people max: $360 per group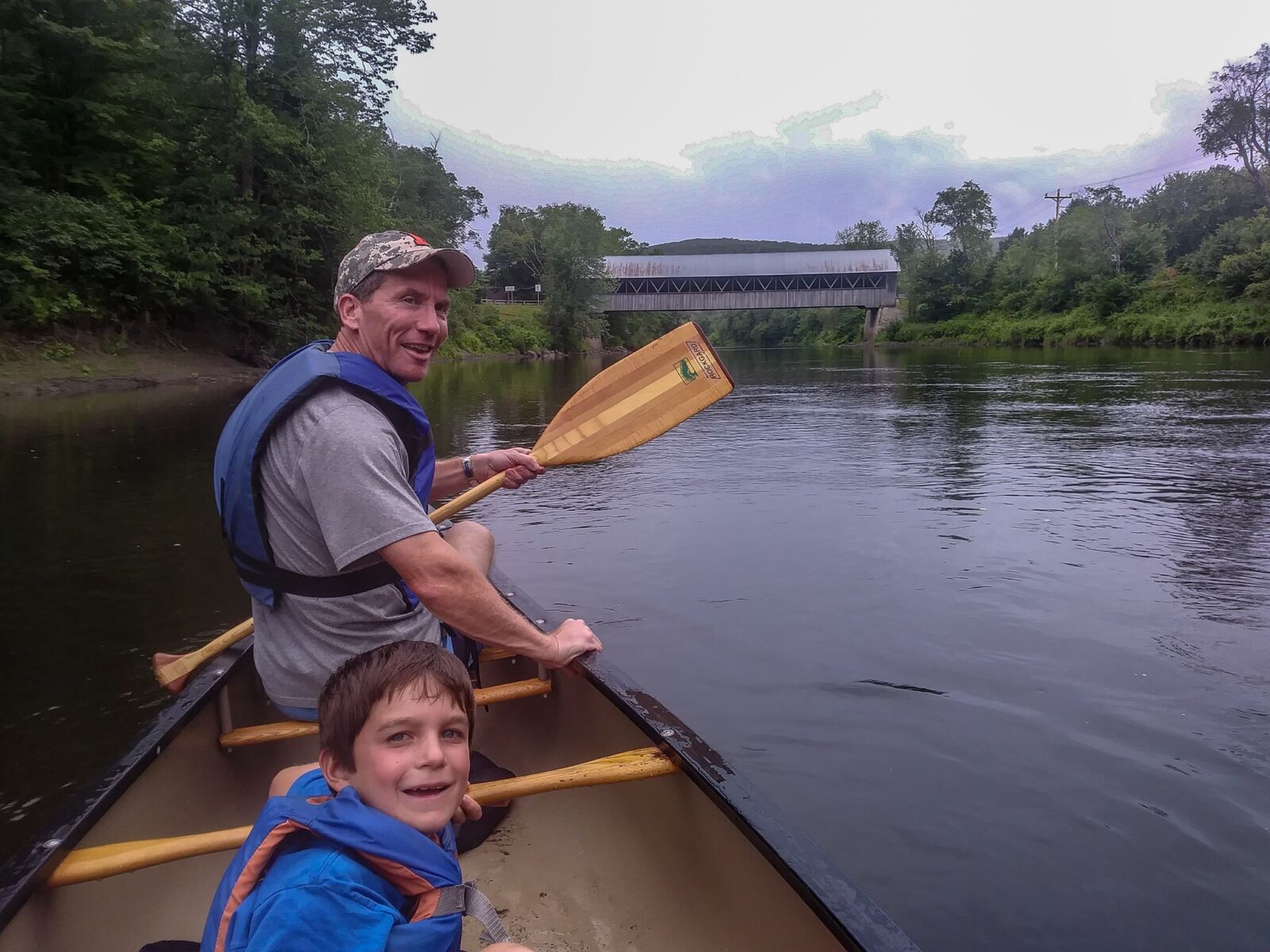 Upper Connecticut Canoe Trip
We are thrilled to offer a daylong canoe excursion on the Upper Connecticut River for our guests. The Connecticut River is the longest river in New England and offers a unique experience to paddle through the heart of the Northeast Kingdom. Our trip will begin just 10 minutes from Quimby's in Canaan, right below the rt. 114 bridge, which connects Canaan to West Stewartstown, New Hampshire. This stretch of the river alternates between swift and flat waters and meanders through a series of agricultural valleys. Halfway through our paddle, we will stop at "Lunch Rock," a popular resting point, to refuel and take in the sights. If you are interested in exploring this historic waterway while enjoying time paddling with friends in a beautiful setting than this trip is for you!
Details:
During our peak season canoe trips are offered during the week
Canoes, Paddles and PFD's included
No experience necessary, instruction included
Adults don't need to accompany children (10+ years old) on the canoe trip (QC staff can chaperone)
Quimby Country transportation included (during all-inclusive family camp weeks)
Length: 8 or 10 miles (4 or 5 hours including rest stops)
Includes a picnic lunch
Cost:
No Cost – cost is included in the All-Inclusive Family Week package