Shopping
You didn't come to Quimby Country to shop. But you'll want to bring something back to the folks at home. And in the unlikely event you can't find the perfect gift in our gift shop, here are several nearby places worth visiting just because you won't find anything quite like their wares anywhere else.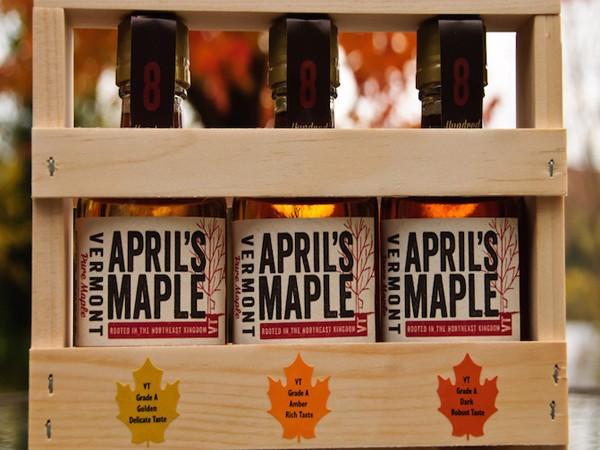 In Canaan, VT. April was a partner at one of the big accounting firms in Boston when she started her maple sugaring business as a way of contributing to the community where she was raised. Now she's back in the Northeast Kingdom full-time, taping some 13,000 maple trees on 800 acres that have been in her family for generations.  Her sugarhouse/retail store is just east of Quimby Country on Rt. 114. She sells three grades of syrup and encourages customers to sample each before deciding which one to buy. Maple candy too.
Phone: 802-266-9624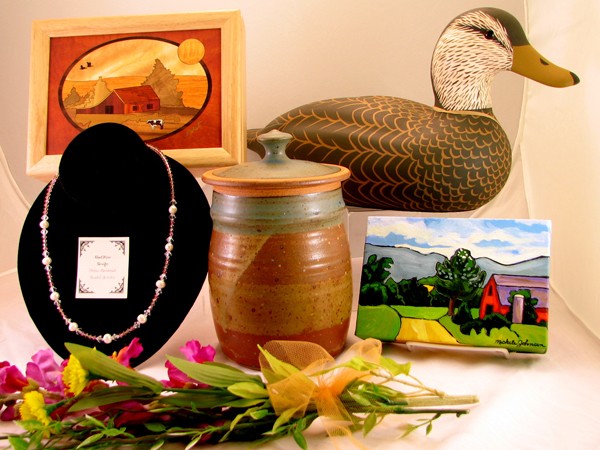 In Colebrook, NH. Fiddleheads is a locavore's delight.  Calling itself "A Great North Woods Shoppe," the store features arts and crafts by local artisans, 60 from New Hampshire and another 250 from elsewhere in New England.
Phone: 603-237-9302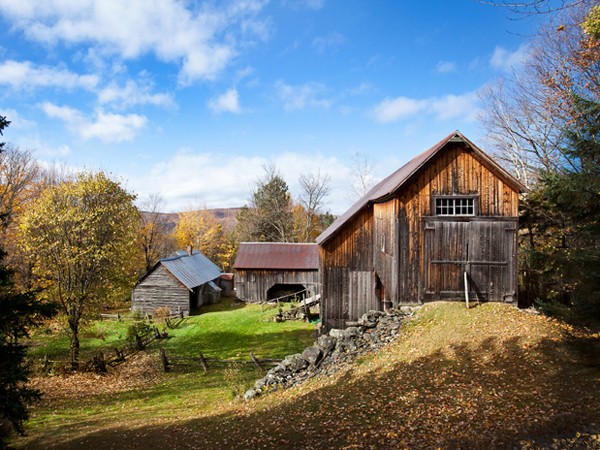 In Colebrook, NH. Step back into the past. The Poore Farm portrays one family's life from the 1830's to the 1980s. The house, barns, and out-buildings are all in authentic condition and reflect their original use and era. Open Friday, Saturday, Sunday, and holidays, 11 am to 3 pm, from June to September 30.
Phone: 603-237-5500
In Island Pond, VT. On a hill overlooking Island Pound in a house built for the first superintendent of the Grand Trunk Railroad, this charming country store offers everything from artwork and home décor to specialty foods and Naturally Vermont Doggie Treats.
Phone: (802) 723-0470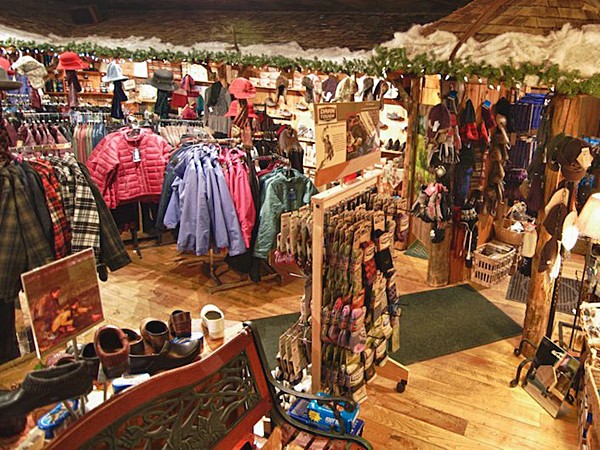 In Island Pond, VT. Open every day except Saturdays. It started out decades ago as a small shoe store. Now it stocks a wide selection of footwear, clothing, and rugged outerwear at reasonable prices.
Phone: 802-723-4452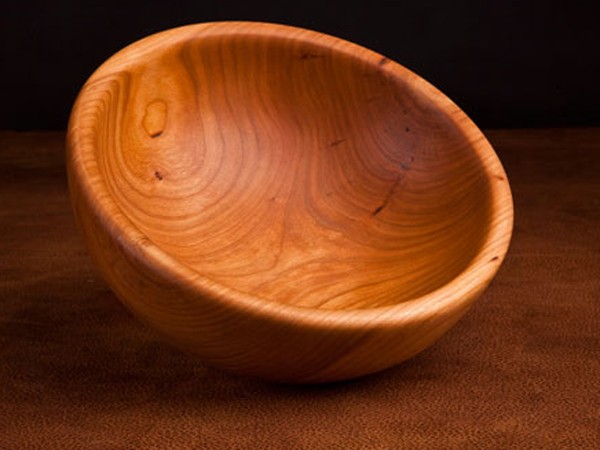 Located on 2902 Vermont Route 114, in East Burke. Sam Sanderson picked up a small lathe at a yard sale and has been turning discarded wood into bowls, platters, and other products ever since.  He welcomes visitors to his studio and encourages visitors to say hello to his friendly donkeys and rabbits while they're there. About an hour from Quimby Country.
("Factoreries Tanger"), Bromont, Quebec.  About 90 minutes from Quimby Country. If you're the kind of shopper who doesn't mind driving a bit to land a good deal on designer clothing, you're in luck. Stores include: Addition Elle, Aldo, Ardène, Bikini Village, Carter's OshKosh, Chlorophylle, Ecko, Ella, Empire, Fig, Garage, Guess, La Vie en Rose, Laura, Le Château, Mexx, Point Zero, Puma, Reebok, Sports Experts/ Atmosphere, Stokes, Tommy Hilfiger, Urban Planet.
Antiques
You're almost certain to happen upon antique dealers if you simply drive down Rt. 114 through Island Pond and into East Burke. Or you can turn north at Norton and head into Canada, exploring the local roads in the Eastern Townships. We once ran across a farmhouse that had a sign marked "antiquités" nailed to a fence. When we inquired, the owner took us into a barn stacked high with pine furniture. We didn't have room in the car for any, but we vowed to return. Unfortunately, we've never been able to find it again.
If you'd like a little more certainty in your search, try North Hatley, a picturesque village about an hour from Quimby Country, that has a large Antiques Emporium in the center of town. Call 819-842-4233 for hours.