Give the Gift of Quimby's!
Shop at the Quimby Country ~ Country Store!
To place your order fill out the form below, once we receive it we will send you an invoice via email. We accept all major credit cards and checks. At the time your invoice is paid we will place your order. Shipping will depend on your order size.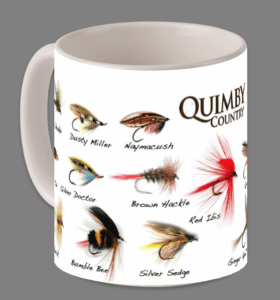 Quimby's Favorite 
Fishing Fly Mug
Ceramic Mug: $15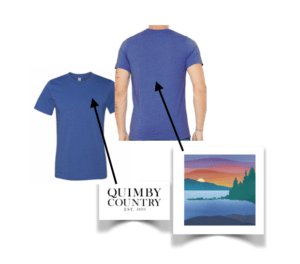 Unisex T-Shirt
Heather True Royal
Quimby Country on front and Logo on back
Adult: XXL, XL, L, M, S, XS
Child: L, M, S
Price: $25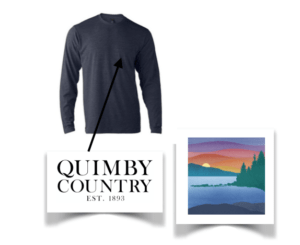 Unisex Long Sleeve T-Shirt
Heather Navy
Quimby Country on the front and Logo on the back
Adult: XXL, XL, L, M, S
Child: L, M, S
Price: $35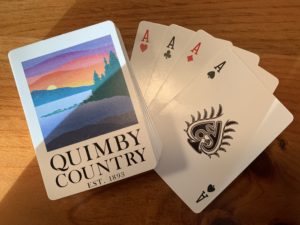 Stocking Stuffer!
Quimby Playing Cards
Price: $10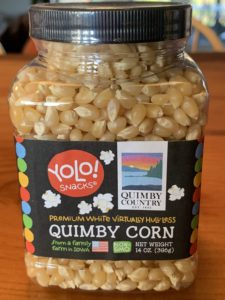 Great Stocking Stuffer!
Quimby Corn! By YOLO!
Super for the whole family
Price: $4.50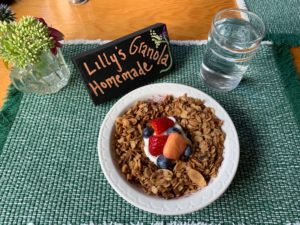 Bring the Morning Home!
Lilly's Homemade Granola!  
12 Oz Jar
Price: $8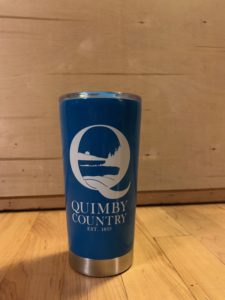 For Hot and Cold Drinks!
Quimby's 20 oz Tumbler
Price: $20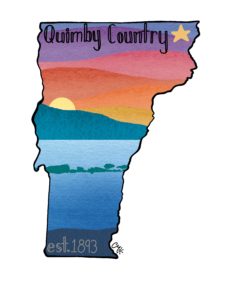 Perfect Stocking Stuffer for Water Bottles, Computers, your Car and more!  
Vermont QC Sticker~ designed just for Quimby's!
Price: $5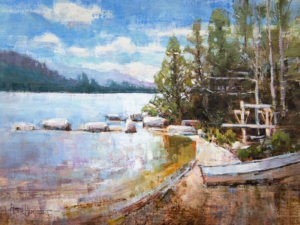 Boat Launch
by Vermont Artists Peter Huntoon
11X14 Print
Price: $45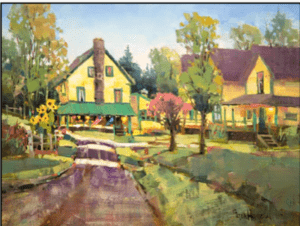 Quimby Country Lodge and Cottages
by Vermont Artist Peter Huntoon
11×14 Print
Price: $45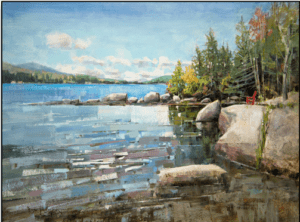 Great Averill and The Rock 
by Vermont Artist Peter Huntoon
11×14 Print
Price: $45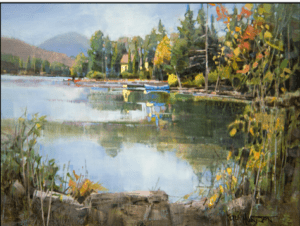 Forest Lake 
by Vermont Artist Peter Huntoon
11×14 Print
Price: $45
Fill out the form below to place your order